Name : Darth Ainigma
Full Name: Raide Nargeit
Alliance : Sith
Class: Sith
Skills:
Strength: 60
Agility: 60
Toughness: 80
Intelligence: 60
Force Potential: 100
Melee Skill: 90
Ranged Skill: 0
Weapons used:
Age : Physically 34-38 actually age is unknown. (hundreds of years old)
Race : Human
Planet of Birth : Coruscant, but he prefers to say Korriban.
Looks :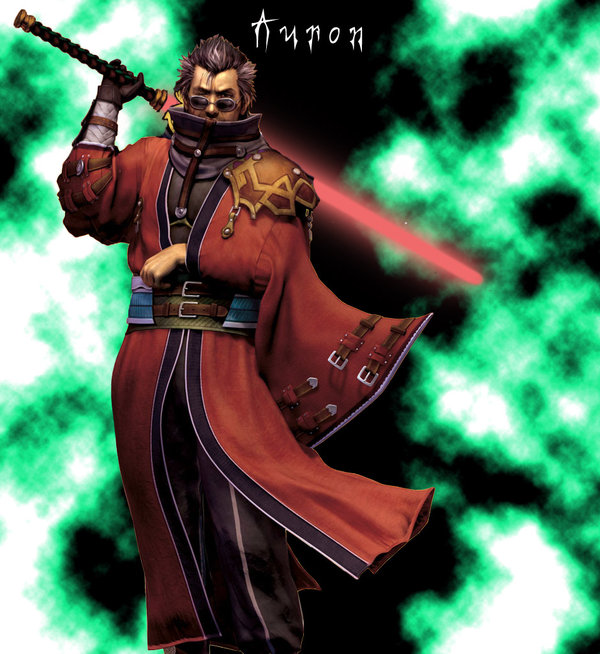 Personality : Stern, cruel and evil. Constantly sarcastic, and pessimistic. Always believes he is the most powerful.
Allies : None as of yet.
Foes : The new Sith Empire
History: Hundreds of years ago Darth Ainigma was born not a Jedi who fell to the dark side, but a sith from very young. He was taken in by a Sith lord known as Darth Grytos, a Zabrak who was extremely skilled in the power of the two-handed lightsaber and specialized in using all sides of the force, especially neutral-side powers. His life before the Sith Lord was dull and would lead him to no where, to this day Raide feels no love or guilt for his parents. His parents were smugglers on the run, they just cared enough about their kid to bring him along and not leave him in the streets somewhere. Having bounties on their heads made it very difficult to live anywhere for long, so hiding out on less populated planets was their only hope of survival. They were trying to run from bounty hunters to make a better life for their family, only to be slaughtered on Korriban by a ruthless Sith lord. Raide was only five at the time, but he is still able to remember the death of his parents in vivid detail. He took Nargeit under his wing, training him until he was ready to be called a Sith Lord as well. Darth Nargeit and his Master, Darth Grytos, were now equals in almost every aspect except the force. Darth Grytos couldn't sense it, but Darth Ainigma had significantly higher force potential than him; Raide however did know this thanks to his powerful force sense (neutral power). Darth Ainigma was so powerful in his neutral side powers that he could predict the future, though it was limited he was capable of sensing things years in advance or ten seconds from happening. With this power he saw their fate against the Jedi, but would not tell Darth Grytos. They planned to overthrow the Jedi Council on Coruscant, and if they were to succeed, the Jedi would eventually fall. With out the main Jedi Enclave, the Jedi would be in chaos and with out leaders to guide them. The two Sith Lord's were accompanied by about four dozen Sith, plenty enough to duel the Jedi while the two destroyed the Jedi Council members. The two were very powerful, strong enough to slay several members of the Council but in the end they were overwhelmed by the mighty council. Darth Ainigma saw this coming all along, but did nothing to prevent it because he wanted to test their power; To see if they could prevent his prediction. When the perfect moment arrived while Grytos had everyone occupied, Raide backed up and used a mind trick on everyone in the room including his ally Darth Grytos, he forced his appearance on another Jedi Master and snuck out by also making himself appear invisible to everyone. The Jedi Master was quickly cut down by an ally who was unaware that it was simply a mind trick, and Darth Grytos was left alone to die by the hands of the remaining council members. If Darth Ainigma were to stay, they would both have been defeated and killed; better him than me, always looking out for himself. He travelled back to Korriban, defeated as he predicted and nearly all of the sith had been wiped out. He decided that he would wait things out, wait for a better time to strike, and wait for when he was stronger. He then sealed himself away in a tomb of another ancient sith lord. Making every one believe he was also killed in the battle with his master. He began training himself in solitude every day until the day he left his tomb. When he would leave, he would begin a new Sith Empire...and destroy the current.
Rp sample: N/a
Last edited by Atreyuvision on Wed Nov 17, 2010 4:58 pm; edited 6 times in total
Admin





Posts

: 181


Join date

: 2008-10-22


Age

: 27



Nice pics, Raide IS a pimp and my bestest friend(even though we are complete opposites). Make him biologically younger, if you were 350 you would have been heard of in Star Wars canon. Unless we are ditching the idea that this is still a long time ago. You should also move him to the Neutral Characters.
Admin





Posts

: 125


Join date

: 2008-11-05


Age

: 29


Location

: Hayesville, NC



Fix his history because that is not how it happens in the story.
Admin





Posts

: 125


Join date

: 2008-11-05


Age

: 29


Location

: Hayesville, NC




---
Permissions in this forum:
You
cannot
reply to topics in this forum