Name:
Mide-Okk Naror
Alliance:
Gray Jedi Council
Class:
Gray Jedi Weaponsmaster
Rank:
Informal Leader(Co-Founder of the Gray Jedi Order)
Skills:
Strength:
100
Agility:
50
Toughness
: 100
Intelligence:
40
Force Potential:
50
Melee Skill:
110
Ranged Skill:
0
Weapons Used:
Standard lightsaber and long-bladed lightsaber. Both are silver.
Age:
26
Race:
Kiffar
Planet of Birth:
Kiffu
Looks:
Long, black hair. Blue eyes. He is 7'6" and about 413 lbs. He wears lightly armored robes.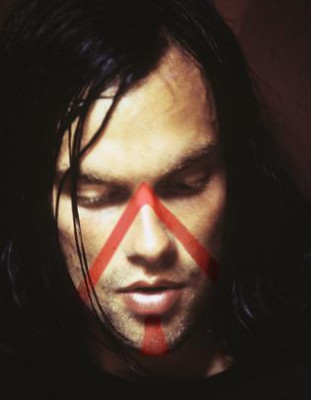 Personality:
A bit brash and slightly arrogant, but almost always in a good mood. Playful in most situation, he becomes very serious when faced with battle. He follows a strict moral code based primarily on the Jedi code. He is always willing to be the first to attack and always draws his saber when faced with a difficult situation, rather than trying to find a non-violent way out. As such he has not been willing to try and gain entrance into the Jedi Council.
Abilities:
1 in about every 100 Kiffar is given the gift of psycometry, in which they are able to read the thoughts of inanimate objects, including corpses, through touch. With special training this can be furthered to include living objects. Mide-Okk has gained this ability through his years of training with Raide Nargeit. Aside from his racial ability Mide-Okk is an extremely gifted lightsaber duelist and hand-to-hand fighter. When using the force it is only to augment his already frightening physical strength or to reach for his lightsaber. In addition to his natural skill, Mide-Okk is also a master of all forms of lightsaber combat, including Vaapad.
Allies:
Seraya Danzses, Qeltas Ordo
Foes:
Darth Entropus, Darth Thanos(mortal enemy)
History:
Mide-Okk is the son of 2 high ranked Sith Mauraders. At a young age he was enrolled in the Korriban Sith Academy. There he developed an amorous relationship with a Firrerrean girl named Seraya Danzses. Aside from his outtings with her, he despised the Academy. It took him 13 years to gain recognition for his skill since he refused to give in to the Dark Side. He was chosen for "advanced training" at the age of 19, but ran from the academy shortly after he chose his Sith name and made his mask. Afterwards he stumbled upon the tomb of Raide Nargeit. There the two expressed their equal hatred for the Sith after a battle to a standstill. He left to search the galaxy for the lost holocrons of Jedi and Sith masters such as Tulak Horde and Mace Windu. He returned several years later to "rescue" Seraya only to find out she had abandoned the Sith for the newly refounded Jedi Council. He searched her out in the Dantooine Jedi Academy. He finally found her and she left with Mide-Okk and Raide to found the Gray Jedi Coucil. During quite a few of these exploits, Mide-Okk has encountered his old classmate, Brago Atos, now the feared Sith Lord, Darth Thanos. Still embroiled in what appears to be some bad blood from their academy days, the two are known to have epic clashes, often leading to dead locks or narrow victories and defeats leaving both scarred.
Last edited by Mide-Okk Naror on Sat Nov 20, 2010 5:40 pm; edited 13 times in total
Admin





Posts

: 125


Join date

: 2008-11-05


Age

: 29


Location

: Hayesville, NC



Force powers are short by 4 points
Admin





Posts

: 181


Join date

: 2008-10-22


Age

: 27





Similar topics
---
Permissions in this forum:
You
cannot
reply to topics in this forum